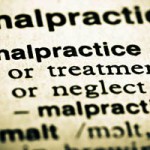 29  July 2011 — As we had reported in a previous post, the world's first e-discovery malpractice lawsuit was filed in State Court in California against McDermott Will & Emery.  The case has been rocketing around the internet, striking fear in the heart of the e-discovery community.  The case involves a privilege filter through which all the collected documents were reviewed that reportedly was botched and resulted in McDermott delivering to the US government "documents that were not responsive to [government] subpoenas and were also attorney-client privileged."  An amended complaint has just been filed with more details about the review, the contract attorneys hired, etc.
For a summary of the case from the Association of Certified E-Discovery Specialists web site click here.
For some excellent analysis on the case (plus much more) from Ralph Losey (with some cool links to Lady Gaga) click here.